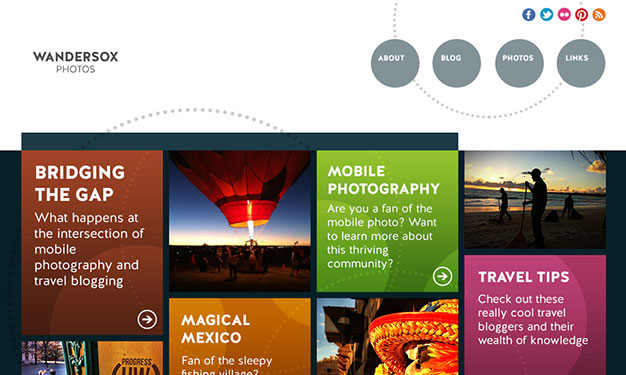 Backstory:
Travel and photography are two ways to keep my creativity inspired! What better way to achieve that than combining both? The minute someone put an iPhone in my hand, that achievement was unlocked! Years and tens of thousands of photos later, I am finally,
finally
creating a repository of some of my favorite photos. And so began
wandersox photography
. Wandersox. Why that name? Well, I love to wander, and I love socks! Funky socks. Anyone who races cyclocross with me knows this. Anyhow, this is a pet project of mine that's in progress…
Challenge:
Design and develop a web site showing my iPhonography portolio, my travel blog, and select mobile photography and travel blogging resources.
Solution:
Determine site goals with an annotated site map. Hand sketch UI layout ideas, before refining an example look in a low-fidelity wireframe. Pop on over to Photoshop for the hi-fidelity comps. Site development is in the
prototype phase…
stay tuned for the updated site.
No Comments
---