WAWCX goes to the Seattle Bike Expo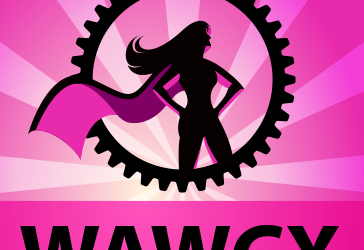 Yes, that's right the WAWCX community will be hosting a game at this weekend's Seattle Bike Expo. Who or what is WAWCX? Well, the official long-on-the-tongue name is
Washington Women of Cyclocross
—a community promoting the growth of women's cyclocross in the Pacific Northwest region and beyond! A very cool group indeed. This weekend, the WAWCX and their generous sponsors will be hosting a "Meet the Cyclocross Community" game at the
Seattle Bike Expo
.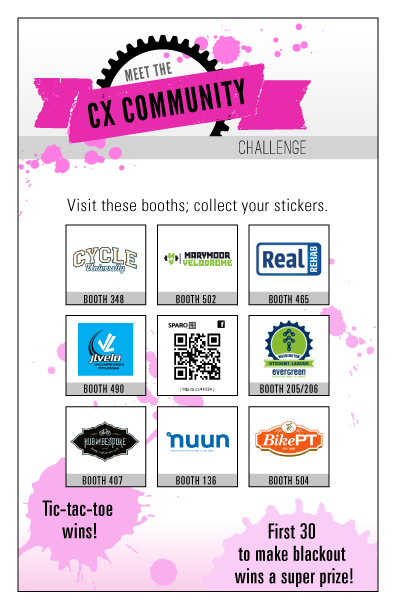 A really cool game to play when you attend the Seattle Bike Expo You're probably wondering how to play this amazing game… so let me tell you the gist: Simply pick up a game card at the following booths listed below, or
print your own copy at home
. Visit the participating booths to get your sticker. Once you make tic-tac-toe, take your game card to the BikePT booth to collect your prize. For those overachievers (you know who you are), know that the
first 30 individuals that fill in the entire game card
will win the super prize! Are you excited? I sure am… WAWCX is planning some really cool events in the coming year so follow them on Facebook and Twitter to stay tuned for updates. Many thanks go to BikePT, Cycle U, Hub and Bespoke, JLVelo, Marymoor Velodrome Association, Nuun Hydration, Real Rehab and the Washington Student League for supporting the women's cyclocross community!
by resource11
posted at 12:24 am
March 9, 2013
No Comments
---